Experienced travelers to the Vail Valley know there is no more valuable quality in a rental property than a slopeside location. In the winter, this means no trudging through the cobblestone streets, competing with a crowd of visitors while walking in ski boots and carrying equipment. In the summer, it means maximum time for fun with direct access to beloved hiking and biking trails.
Vail Butler's Bridge Street Units vacation rental property could not be closer to Vail's famous ski slopes. Guests needn't check an ap on their phone for the ski report each morning. Instead, they can step onto their balconies and see for themselves. The Bridge Street building is located at the base of Gondola 1 in Vail Village.
Gondola 1 is the most popular starting point on Vail Mountain because it provides direct access to the entire mountain and all levels of terrain. Take a ride on Gondola 1 to ski the front side, or connect to the Back Bowls, Golden Peak, and Lionshead.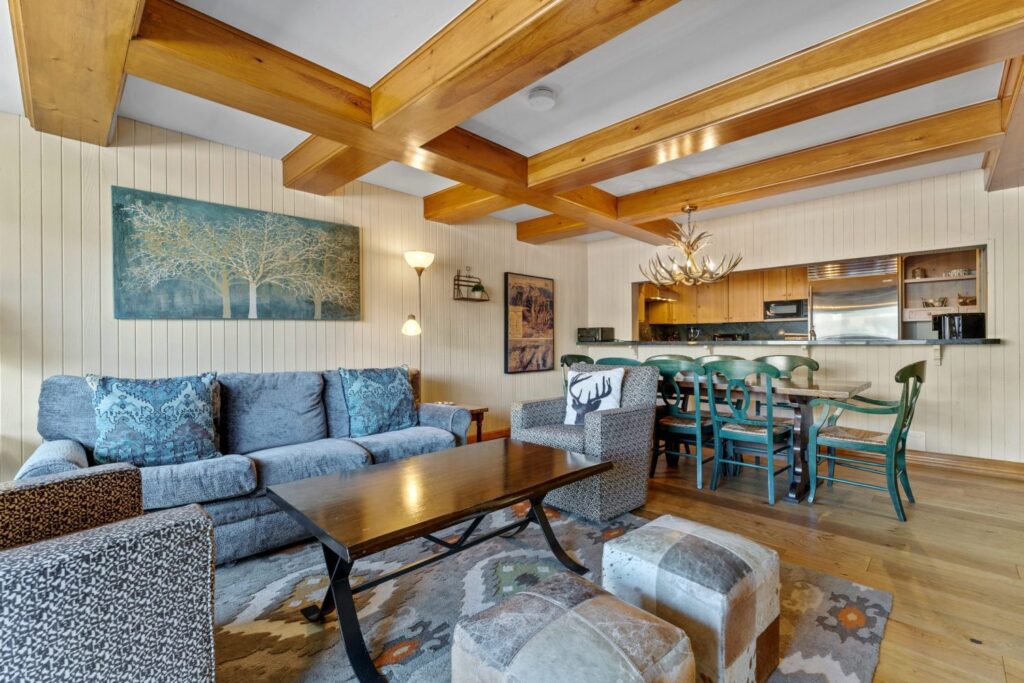 This vacation rental property consists of 4 individual apartments. While some apartments are available to rent separately, the property really shines when all units are rented together by a large group. Each family, couple, or group of friends enjoys their own private space with their travel companions just a door or two away. Up to 18 guests can be accommodated comfortably!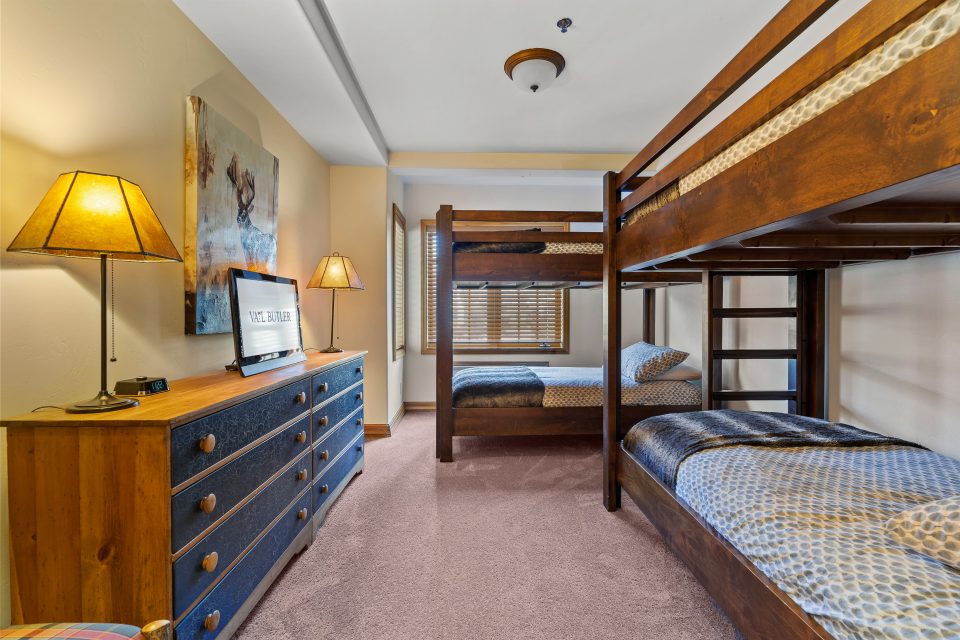 When multiple units are rented together, every convenience the group could desire is included: balconies with views of both Vail Mountain and Vail Village, 2 parking spaces, a grill, gas fireplace, washer and dryer, and multiple fully stocked kitchens, gathering spaces, and comfortable bedrooms. There is even a ski locker inside the building to store the whole group's gear.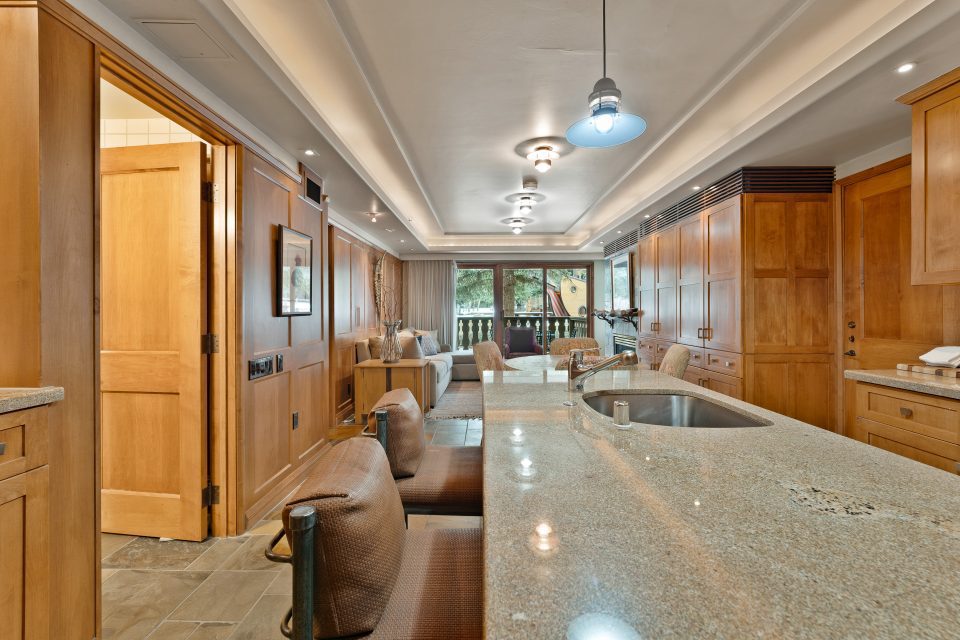 Travelers hoping to be close to all the shopping, dining, and entertainment Vail has to offer need look no further than the Bridge Street Units. There are even three popular apres restaurants within the Bridge Street building: Almresi, Los Amigos, and 7 Hermits Brewing Company.
Guests often park their cars in the 2 indoor parking spaces upon arrival and have no need to move their vehicles until the day of departure. That is because the central location of this vacation property means absolutely everything is within walking distance. For those who don't wish to walk, the free and reliable in-town shuttle service is available.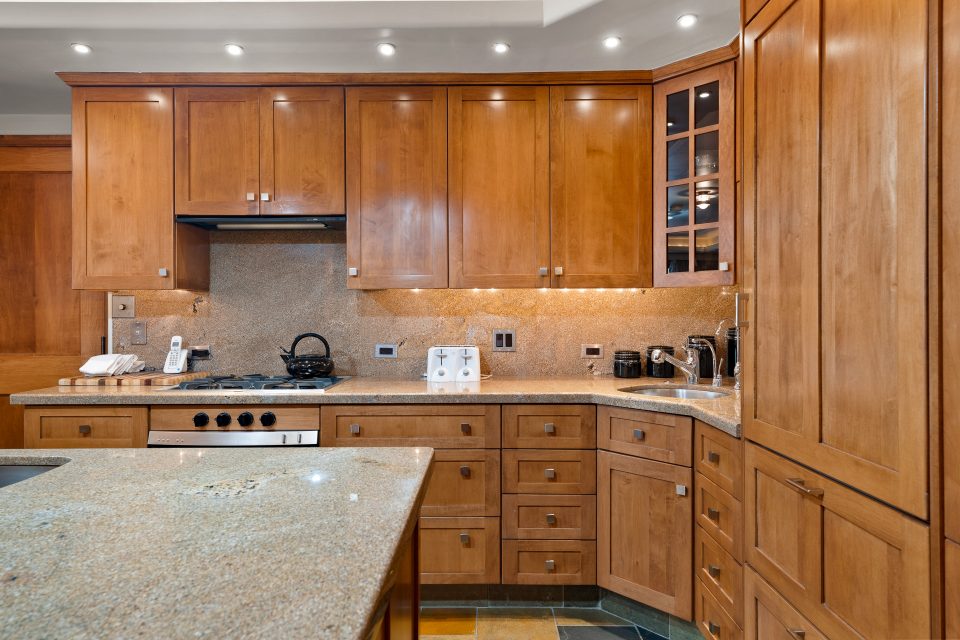 While location may be the most important quality of a vacation rental, its aesthetic and functionality are close seconds. Each Bridge Street Unit offers a mountain chic style, creating a cozy atmosphere that allows guests to feel relaxed and at home even on vacation. There is updated furniture and bathrooms throughout. Kitchens are spacious, stylish, and functional.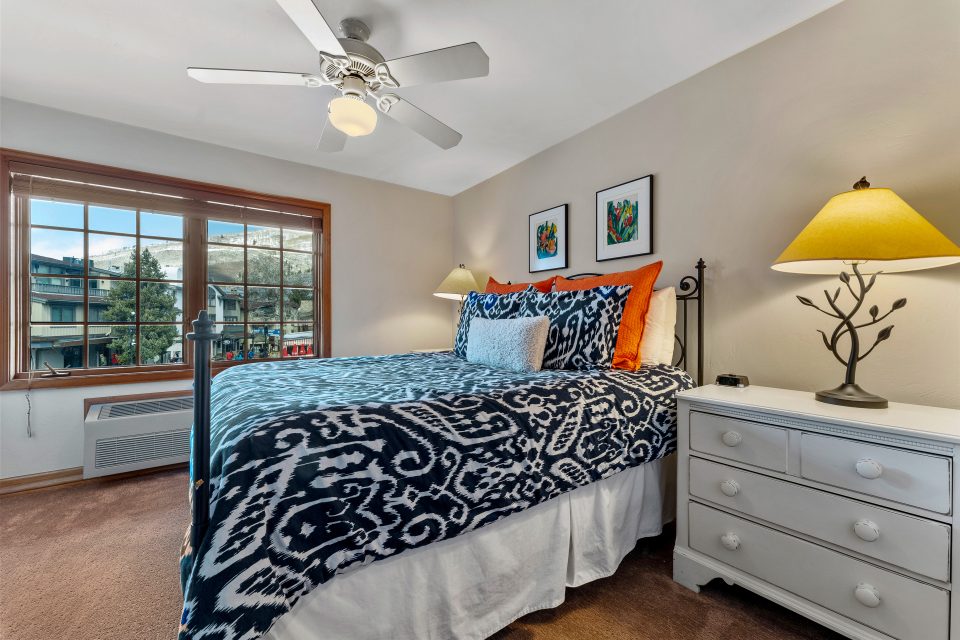 Those interested in renting all or part of this charming property can consider the following configurations:
Must be rented together
Can combine with other units
3 bedrooms: King, Queen, 2 Twin Bunk
3 full baths and a half bath
Full kitchen
Washer/dryer
Can be rented alone or with other units
1 bedroom: Queen and Sleeper Sofa
2 full baths
Full kitchen
Washer/dryer
Can be rented alone or with other units
1 bedroom: Queen and Sleeper Sofa
1 full bathroom
Kitchenette
Hint: Click the unit numbers for a video walkthrough