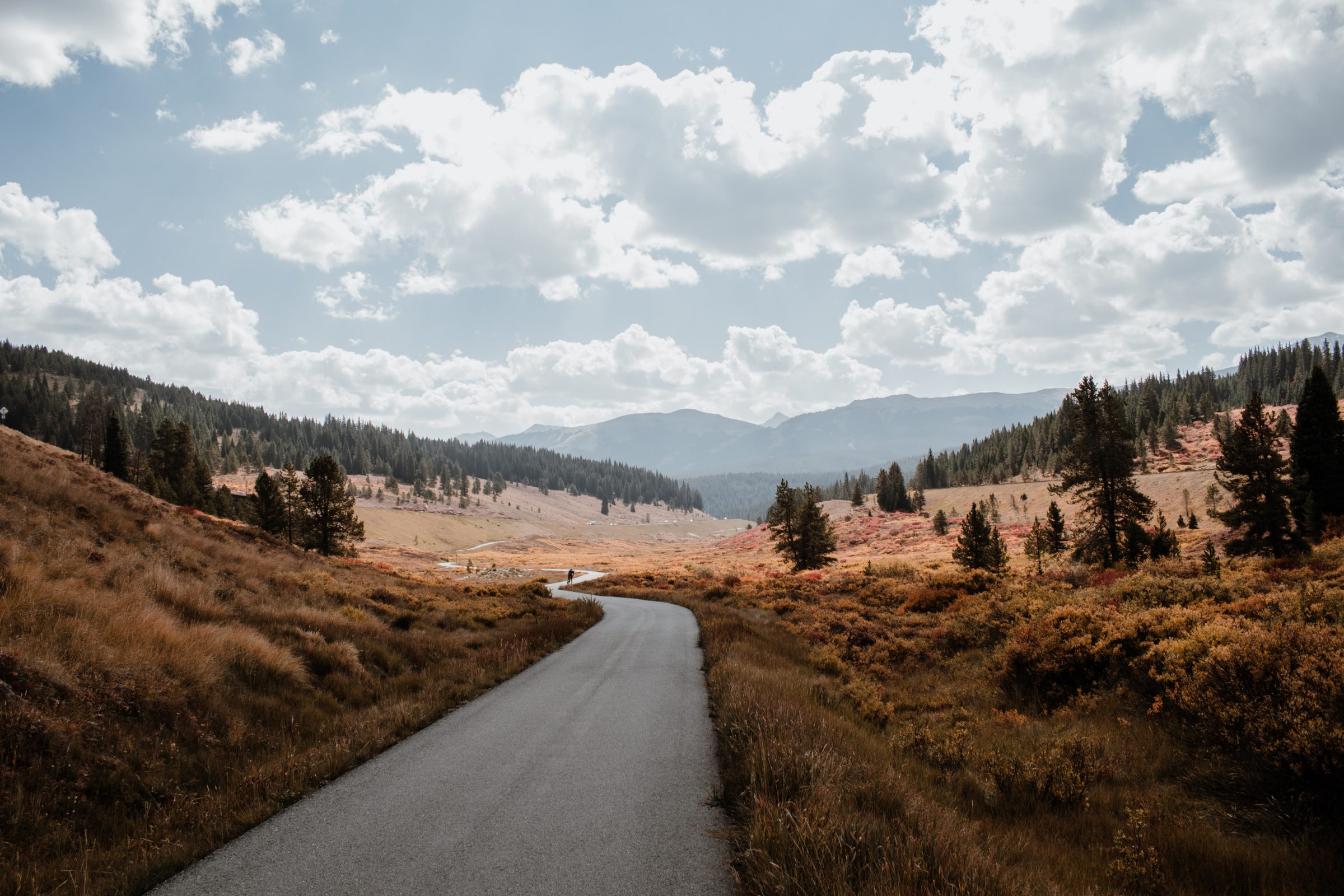 Hiking
The Vail Valley invites outdoor enthusiasts to revel in the beauty of the Colorado wilderness in every way possible. Travelers looking for a quick way to get started exploring should try hiking!

An abundance of trails can be found throughout the Vail Valley and beyond. This guarantees that anyone can find a trail that piques their interest and matches their ability level.

As local experts, Vail Butler naturally has some favorites for each area.

VAIL
Booth Falls to Booth Lake: Tackle this moderately difficult 4.2 mile trail in just a few hours if you choose to turn around at Booth Falls and you'll be rewarded with fields of wildflowers, aspen groves glowing in gold, and a breathtaking and powerful waterfall fueled by snowmelt. Or, double the distance and nearly triple the elevation if you set your sights on Booth Lake.
Berrypicker: Traverse Vail Mountain by following a steep and winding path beginning in Lionshead Village and ending at the top of the slopes. This trail is a 3-season favorite for wildflowers, aspen groves, and sweeping views of Vail and Lionshead Villages below. If you're hiking during the summer and the Eagle Bahn Gondola is running, you can choose to ride it down when you reach the top rather than hiking back to the bottom. Or, retrace your steps for the full 7.9 miles.
Upper Piney River Falls: A scenic and adventurous 45-minute drive down Red Sandstone road will lead you to Piney Lake and Piney Ranch. Moose are often spotted in the early morning hours! Upper Piney River Falls is an easy to moderate out-and-back trail boasting 5.9 miles of gorgeous views culminating in an impressive waterfall.
MINTURN
Lionshead Rock: A quick and steep 4 mile round trip route during which hikers gain 1,500 feet of elevation. You will be rewarded with a bird's eye view of Minturn as you stand atop the massive piece of limestone known as Lionshead Rock. Those who look closely may notice fossils preserved in the rock, which geologists believe indicate it was once part of an ancient coral reef.
Cross Creek to Surprise Lake: For a trail filled with water features galore, try this moderately challenging route. As with many trails in the area, you can choose to trek the full 5 miles one way to Surprise Lake or turn back earlier. Either option will present you with picturesque river crossings, scenic tree groves perfect for a picnic lunch, and the sense you are far away from it all.
BEAVER CREEK/AVON
Beaver Lake to Turquoise Lake: Some trails are well-trafficked for a reason. Beaver Lake is one of those. This is an approachable option for those who prefer to stay within the Beaver Creek Resort boundaries with an easy-to-follow route. It is considered challenging at 1,689 feet in elevation and 6.3 miles. Find some solitude further up the trail by continuing to Turquoise Lakes for a 15-mile round trip.
Aspen Glade: An autumn hike favorite! As its name suggests, Aspen Glade trail winds through dense and beautiful aspen glades on Beaver Creek Mountain. It displays can't miss colors every fall over the course of its short .7 mile distance. This trail is often connected with Cinch and Village to Village trails.
DAY TRIPS
Missouri Lakes and Fancy Lakes Loop: 8.5 miles, 2,598 feet in elevation and endless photo opportunities. This beauty of a trip will have you traversing over 2 mountain passes as you marvel at a dozen lakes, mingle with the marmots, and experience a trout-fisherman's paradise. The difficult climb is well worth the effort to be rewarded with an uncrowded experience with everything one can hope for from Colorado scenery: mountains, meadows, a few waterfalls, and solitude.
Shrine Ridge Trail: Named for its view of Mount of the Holy Cross, Shrine Pass is especially popular during peak wildflower season early to mid-July. Fields of wildflowers decorate the moderate trip 1,030 feet to the top of the hill. Just as you reach the top, you'll be treated to a sweeping view of Mount of the Holy Cross and the Holy Cross Wilderness.
Hanging Lake: Located in Glenwood Springs and once a locally-kept secret, Hanging Lake has become a sought-after destination in recent years. The moderately steep mile-long hike leads you to a turquoise lake fed by Bridal Veil Falls. Due to its surge in popularity, a permit is required to hike this trail during the peak summer season.
UNIQUE EXPERIENCE
Take a Llama to Lunch: For a truly unique hiking experience, Paragon Guides offers Llama Lunches. Guests hike with a local guide and a gentle llama companion who will carry their lunch to a scenic picnic destination. Guests and their private guide work together to choose their route based on the group's ability level.