Step into The Atrium and gain a bird\'s eye view in Vail Village!
The main living space of this home is set under an expansive skylight covering the entire ceiling. In this light-filled entertaining space, guests enjoy multiple seating areas, a dining table for eight, and a well-equipped kitchen.
The large, open space is an excellent gathering area for families and large groups. There is plenty of room to socialize or break off and enjoy activities separately.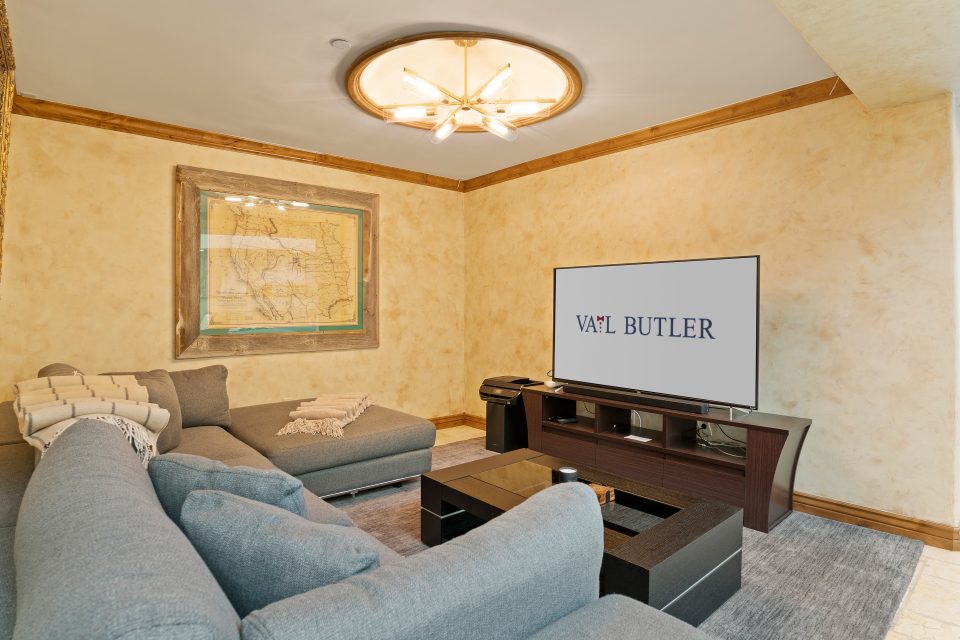 A breakfast nook for four is a pleasant place to start the morning. The area is complimented by a large half moon shaped window overlooking the streets of Vail. Guests don\'t have to move a muscle to check the weather!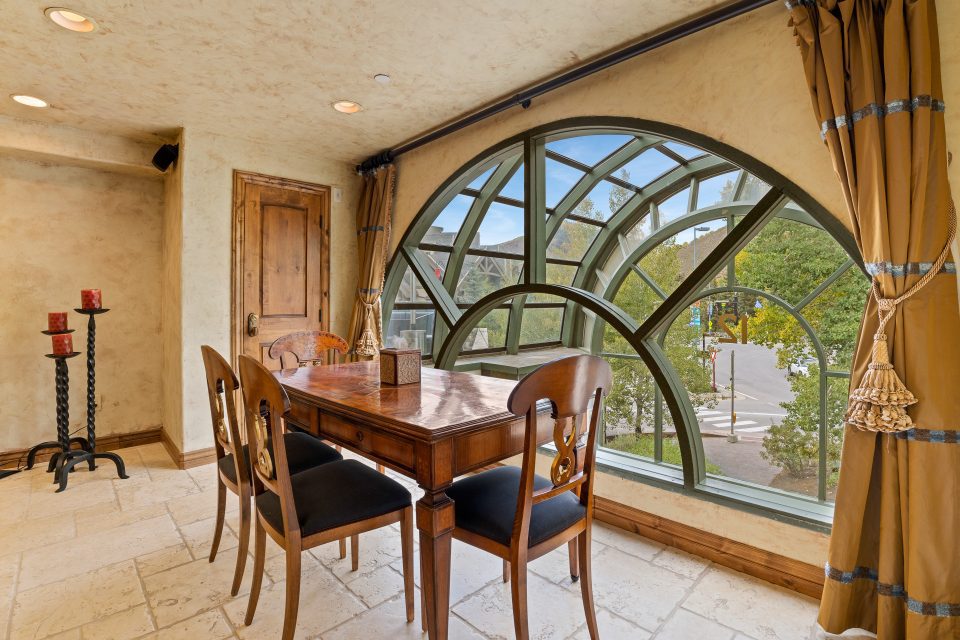 Natural elements are found throughout the home from the two stone fireplaces, to carved wood art and bathroom vanities.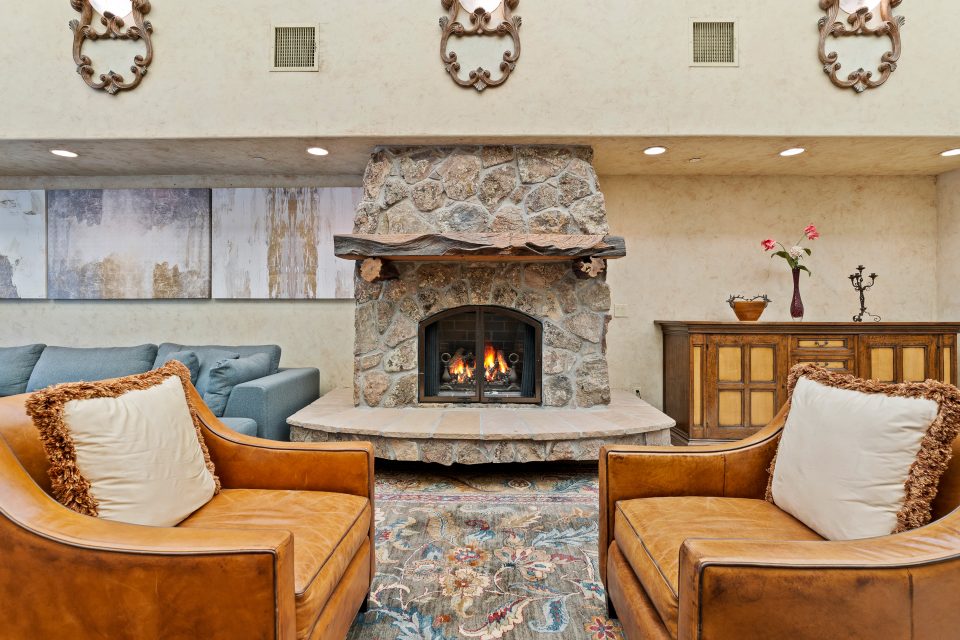 Three bedrooms accommodate up to six guests. The primary bedroom opens to a sizable balcony with tree and mountain views. It also boasts a fireplace and seating area perfect for curling up with a book and a cup of tea.
Two additional bedrooms feel bright and spacious despite the fact they do not have windows. They each have TVs and make the perfect cave for sleeping in or late-night movie watching.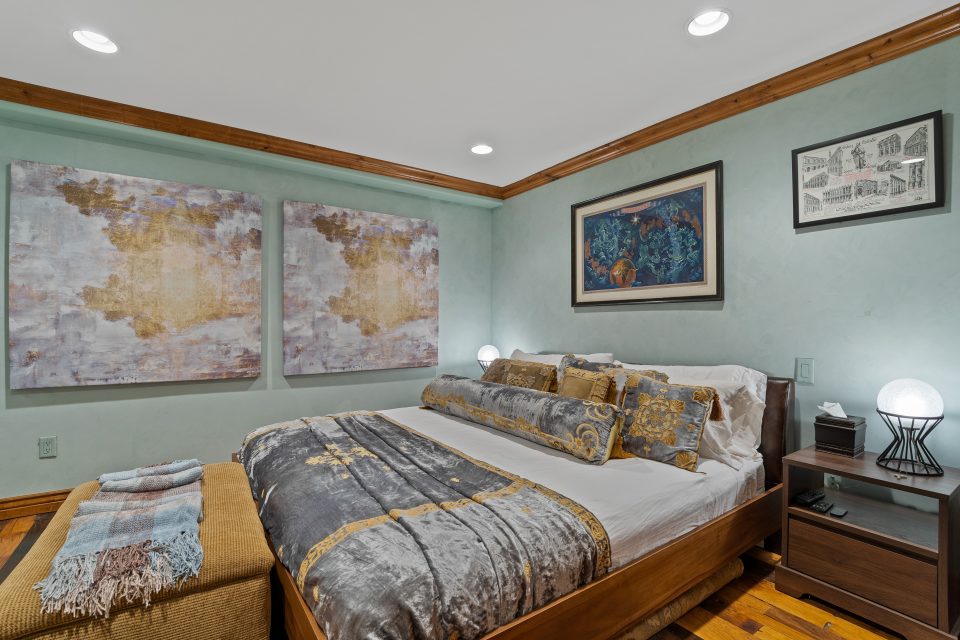 The Atrium is located in downtown Vail Village, where shops and dining are plentiful. Gondola One and Eagle Bahn Gondola are each a ten minute walk away but that time is cut in half when guests use the free in-town shuttle.
Vintage Restaurant, a sweet French café with great brunch, is located on the lower level of the same building. Vintage is just one of dozens of restaurants within walking distance of The Atrium.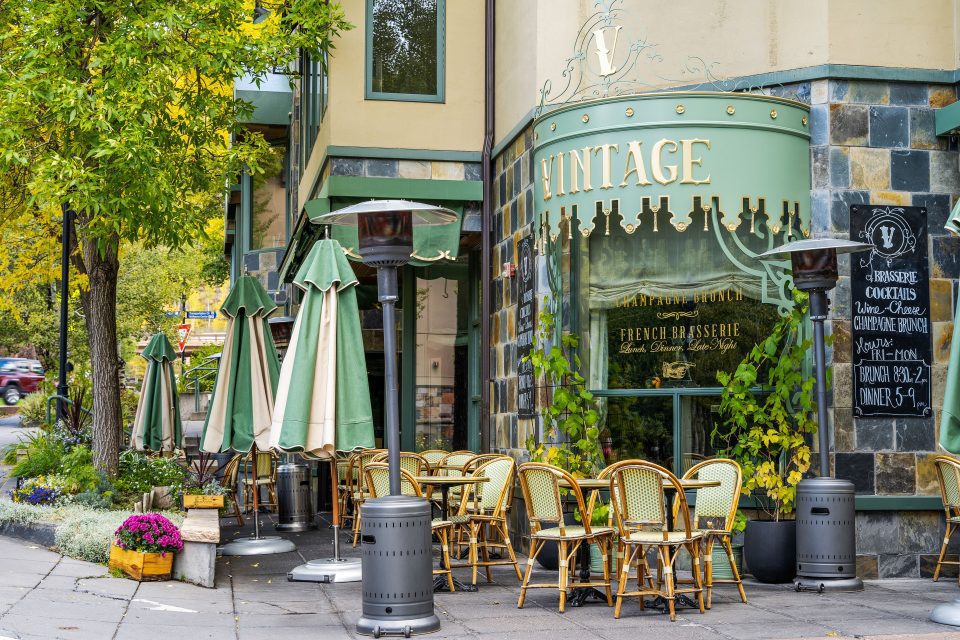 Travelers who seek a unique property with a central location will love The Atrium.
This home is available for both long and short term rentals. To BOOK NOW, call 970-456-1521 or email jj@vailbutler.com or melinda@vailbutler.com.